Click here to download the full article as a PDF.
Our 11th new start! Constantly amazed at how quickly the time passes. Naturally we are all well practised in getting things started and the new batch of 40 children settled in without a murmur. I am very impressed with the professionalism of the staff nowadays. They are very caring, firm but kind and the children respond to them well.
Parents wait while the children get organised for the group photograph. This represents a chance for them they could not have imagined as nursery schools make big charges and it is not within their reach without us. 
Nursery 1 2019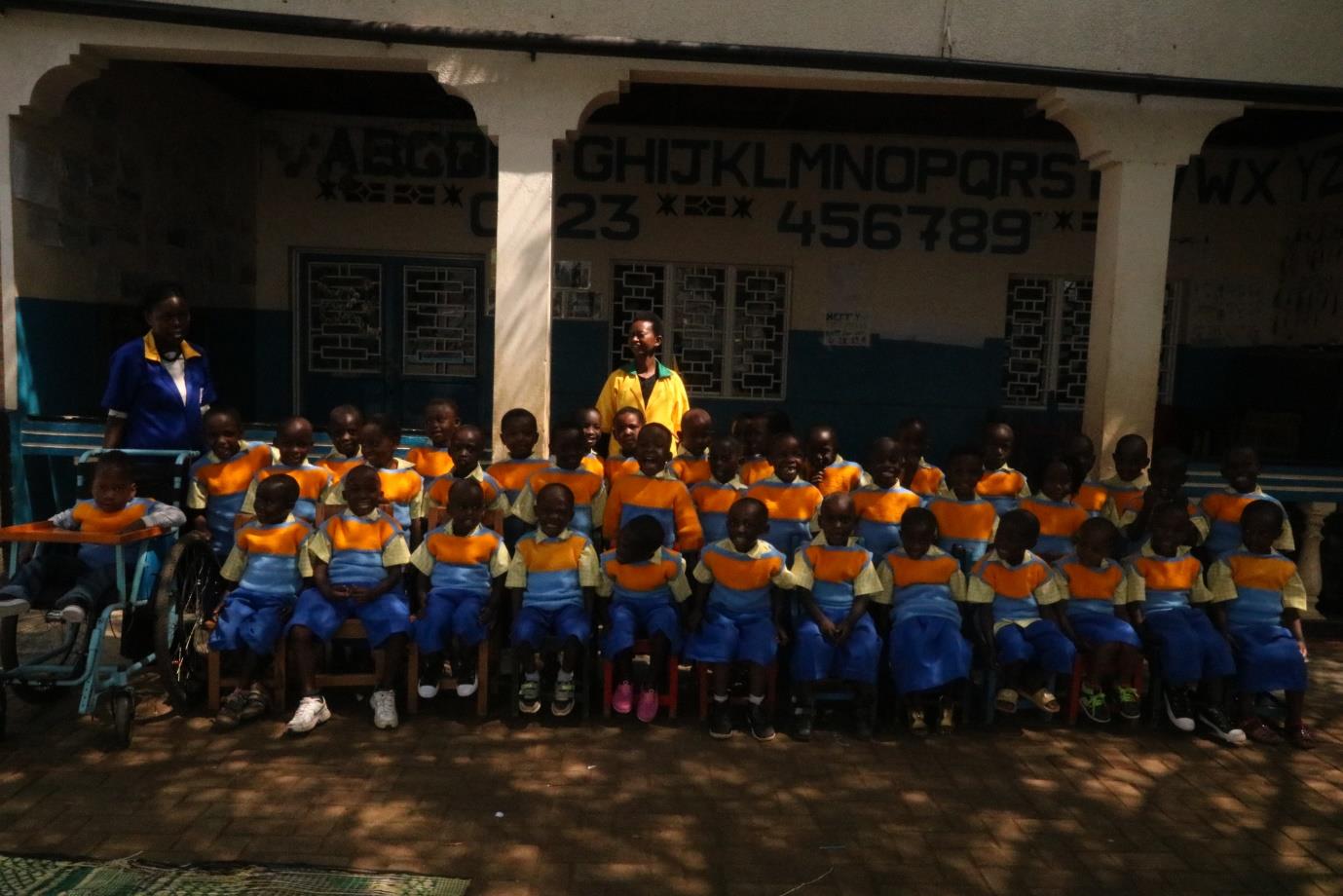 We have a new shirt too, yellow checks and our lovely tops knitted by the ladies of Stockton. 
Let us show you!
And Nursery 2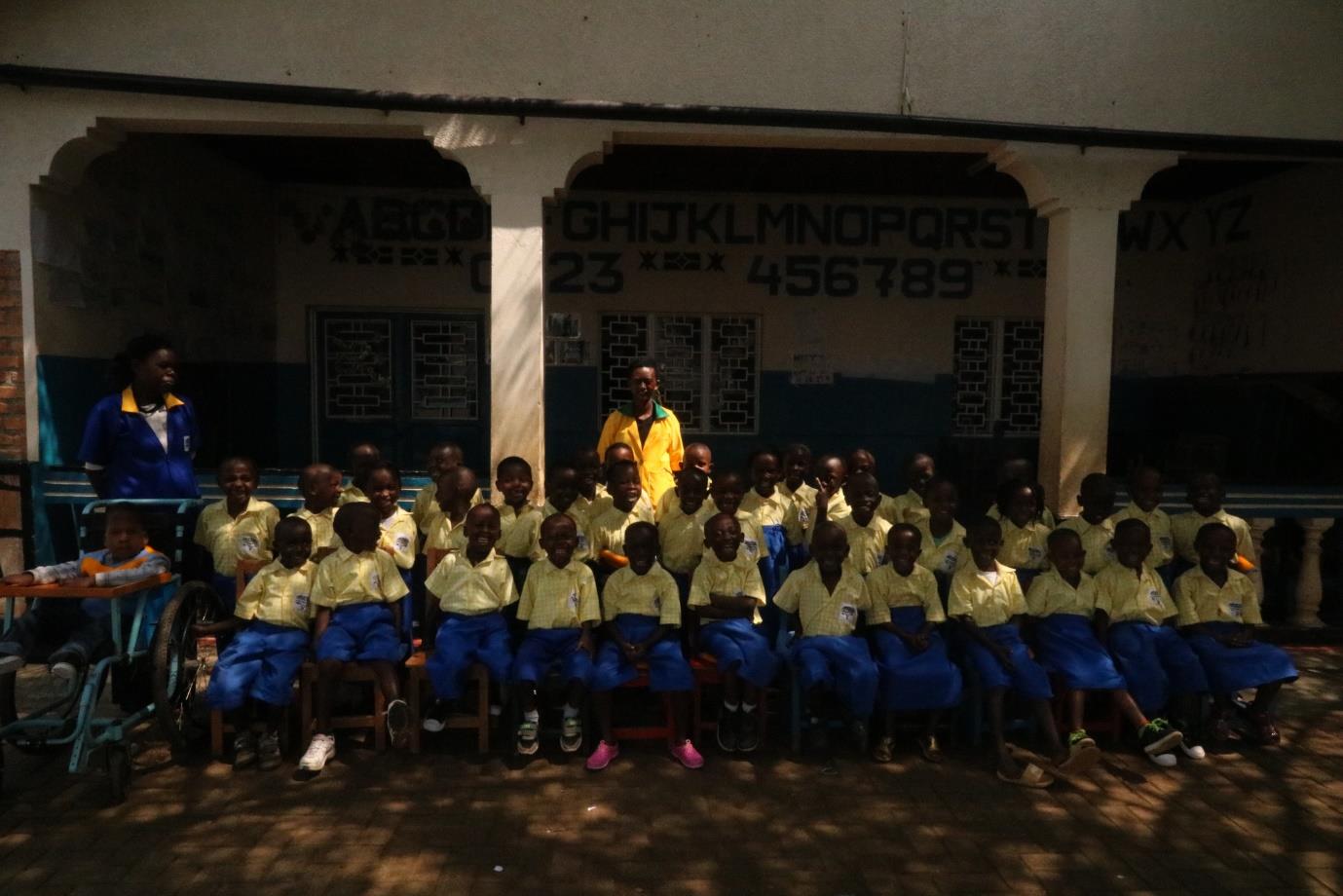 So it is time to get to work! Seems like no-one has ever been away …….
Getting to grips with letters – a whole new world is waiting!
First music session with Leontine
Plenty of time to play also – coming from homes where there are no toys it seems so fascinating – minds are opening up to possibilities!
Happy busy children, wonderful staff, happy parents – exactly what we hope and work for.
Thank you so much everyone for your kind and generous help, given in so many ways. We are so grateful as we can do nothing without you.
Wishing you all peace, love, happiness and success in your lives.
Thank you on behalf of the Kinamba Community Project.
Meg