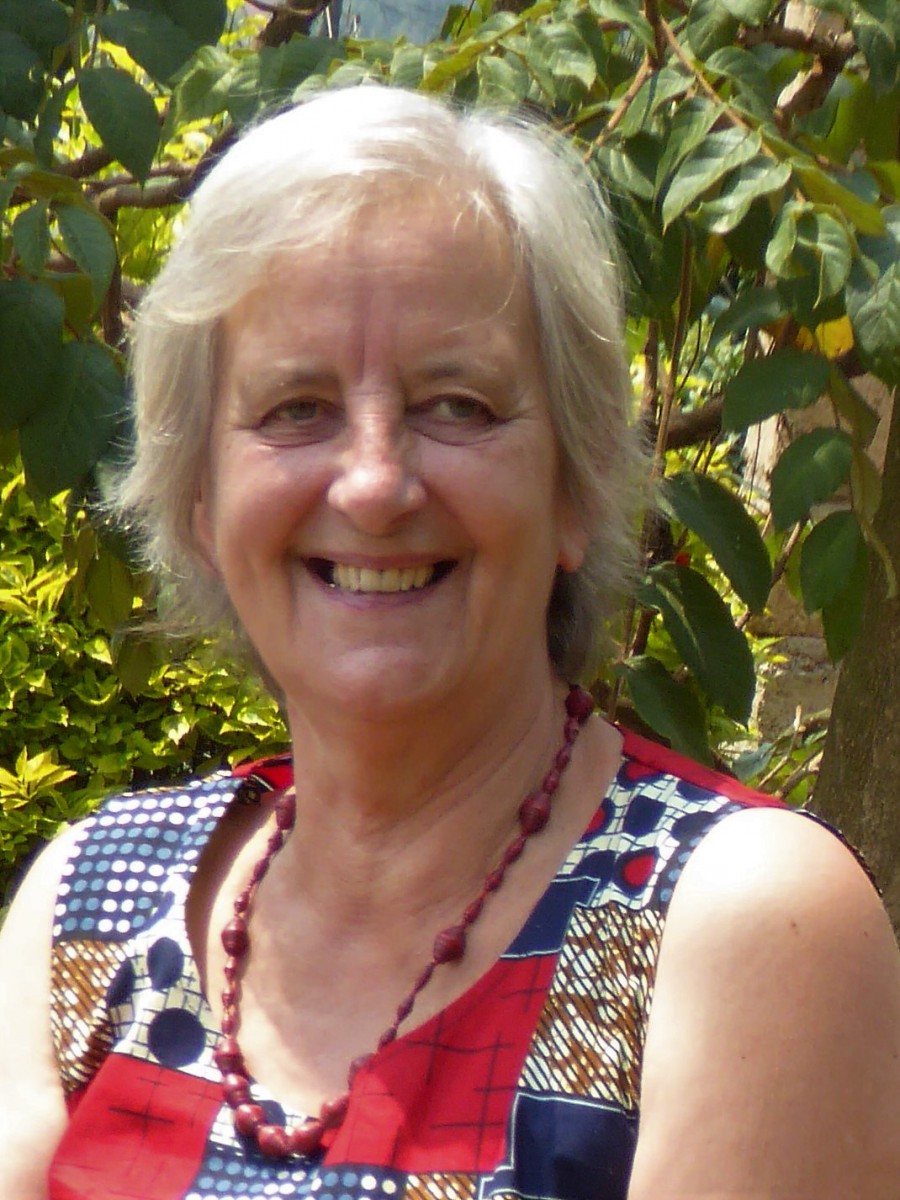 My name is Meg Fletcher and I am a Founding Trustee and CEO of Kinamba Community Project. I am a retired Primary Headteacher and I have worked in Kigali since 2006 when I first went there as a volunteer with the VSO Organisation.
At the end of my service with VSO I set up the Kinamba Community Project (UK Registration Number 1126601) with other trustees in the UK.
The project provides educational opportunities for the people of the Kamutwa communities in the Kinamba area of Kigali, Rwanda. The genocide of 1994 had a devastating effect on the lives and futures of a large proportion of the community. This project offers hope to war widows, genocide orphans, the marginalised and vulnerable people of Kinamba.
The Project comprises nursery education, support for students through primary and into secondary education.
In January 2018 there are 80 students in the Nursery 135 supported students in Primary and 53 students at Secondary level.
We also provide a number of educational opportunities for the youth and adults in the community. The adult project provides skills training and support for the people to find income-generating activities to enable them to feed their children, live with greater dignity and take some control over their own lives. Over time we have offered training and advice on HIV/Aids, basic literacy and numeracy, classes for tailoring, to learn to make traditional baskets and jewellery for sale. We also provide basic literacy and numeracy classes in collaboration with the Ministry of Education.
Increasing numbers of volunteers from many parts of the world work with us to offer training and ideas for development.
I decided to work and develop this project because it was an idea generated by local people in response to a local need. I visit the project and work with them for about 6 months each year and plan to continue to do so until the project is self-sustaining.
In 2008 we bought a house and additional smaller buildings on the site in Kinamba. Gradually we have converted the available spaces and created teaching spaces, a kitchen, play areas, stores and staff rooms and children and staff toilets.