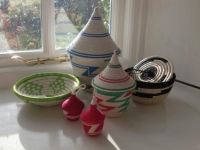 Basket-making is a Rwandan traditional craft. The baskets are made from sweet-grass, the women dye the grasses different colours and create many different patterns and styles.
Baskets can be seen everywhere in Rwanda. Some are huge, as can be seen in the King's Palace Museum in Nyanza. Their general domestic use has declined now, but they are still presented as gifts as weddings and used on special occasions.
The baskets now known as peace baskets are sold in tourist venues and in the markets. They are made in many sizes – the small ones make lovely Christmas tree decorations or can be used for small gifts.
Our products are sold from the project to visitors, both in Europe and USA / Canada.
The majority of the women in the group first came to the Literacy class. They meet in the afternoons during the week. Most of the women are parents of children in the project. They enjoy each other's company while practising their skills.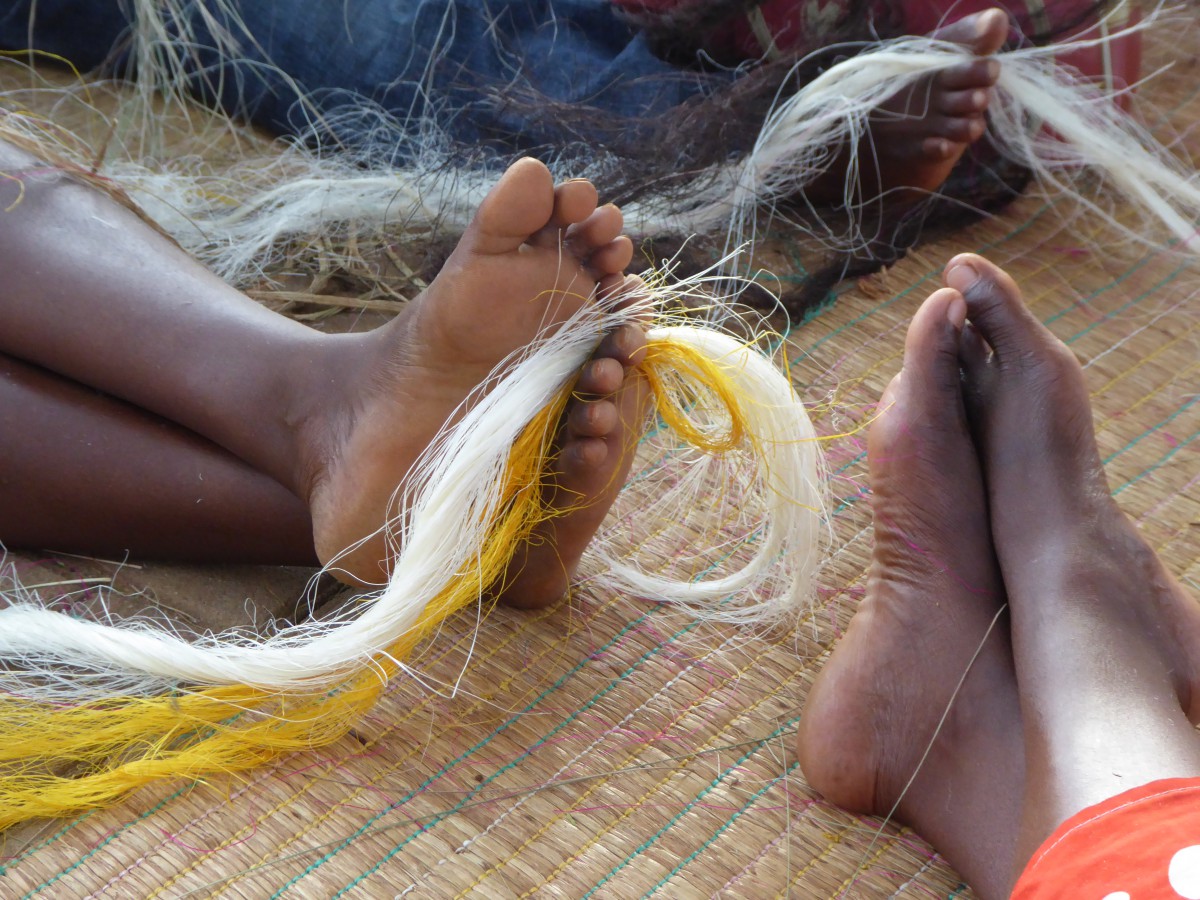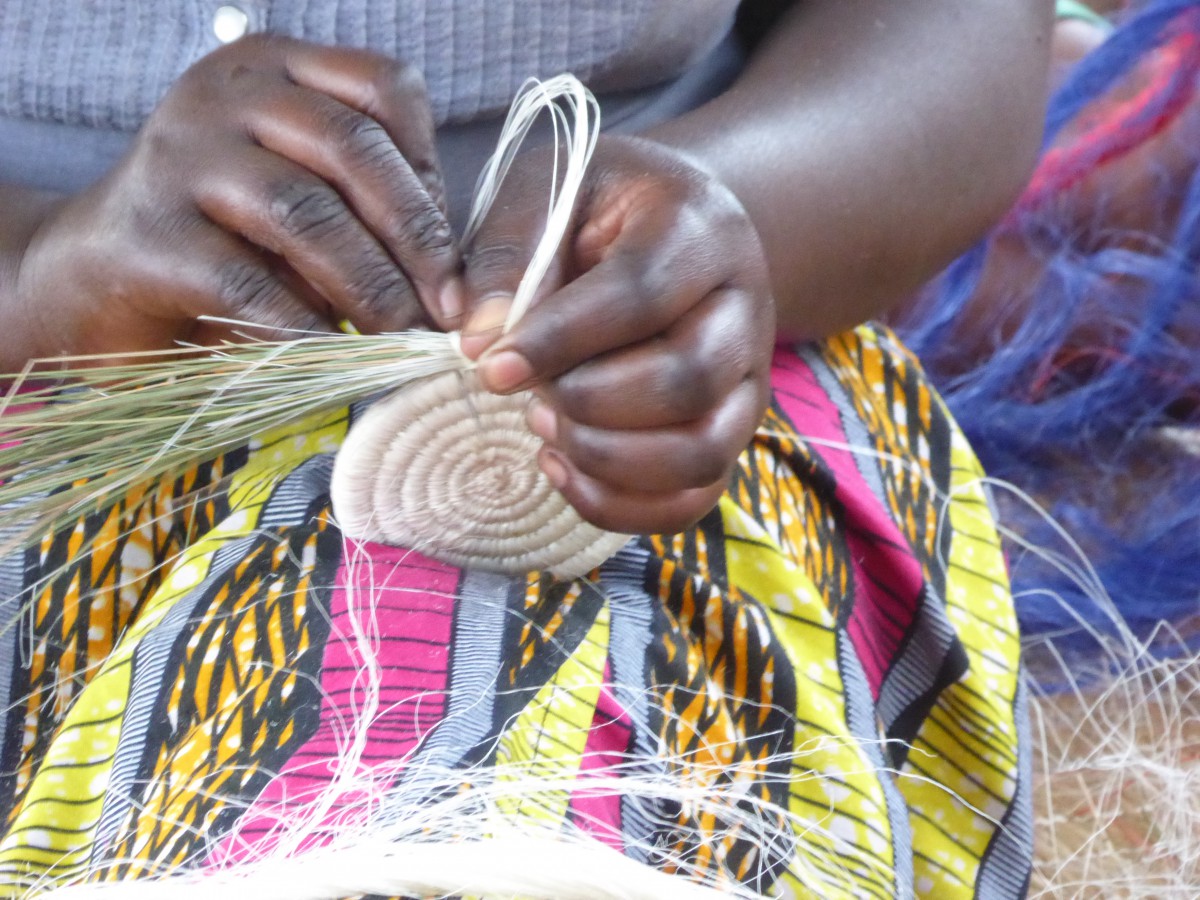 Beautiful platters are also produced mainly, but not exclusively, for the tourist market. They are made in various sizes and of different designs, using many natural colours, though some artificial dyes are now used.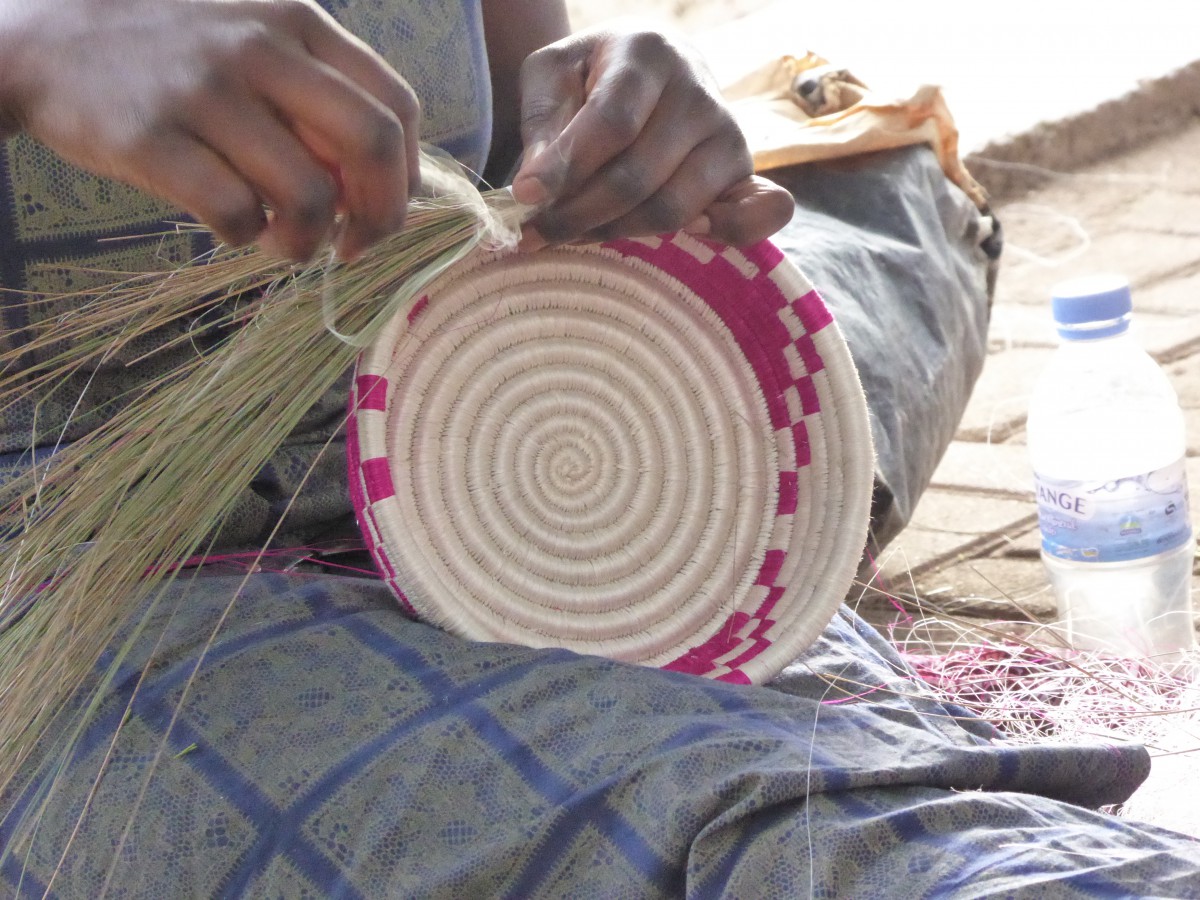 The group supplies a small amount of their basked to the Genocide Memorial Centre but the majority goes to Europe to be sold. The profit from the sales is used in the food programme for the students.
Recently we have received commissions to make peace baskets as favours for a wedding ceremony. These are very popular and look beautiful on the tables.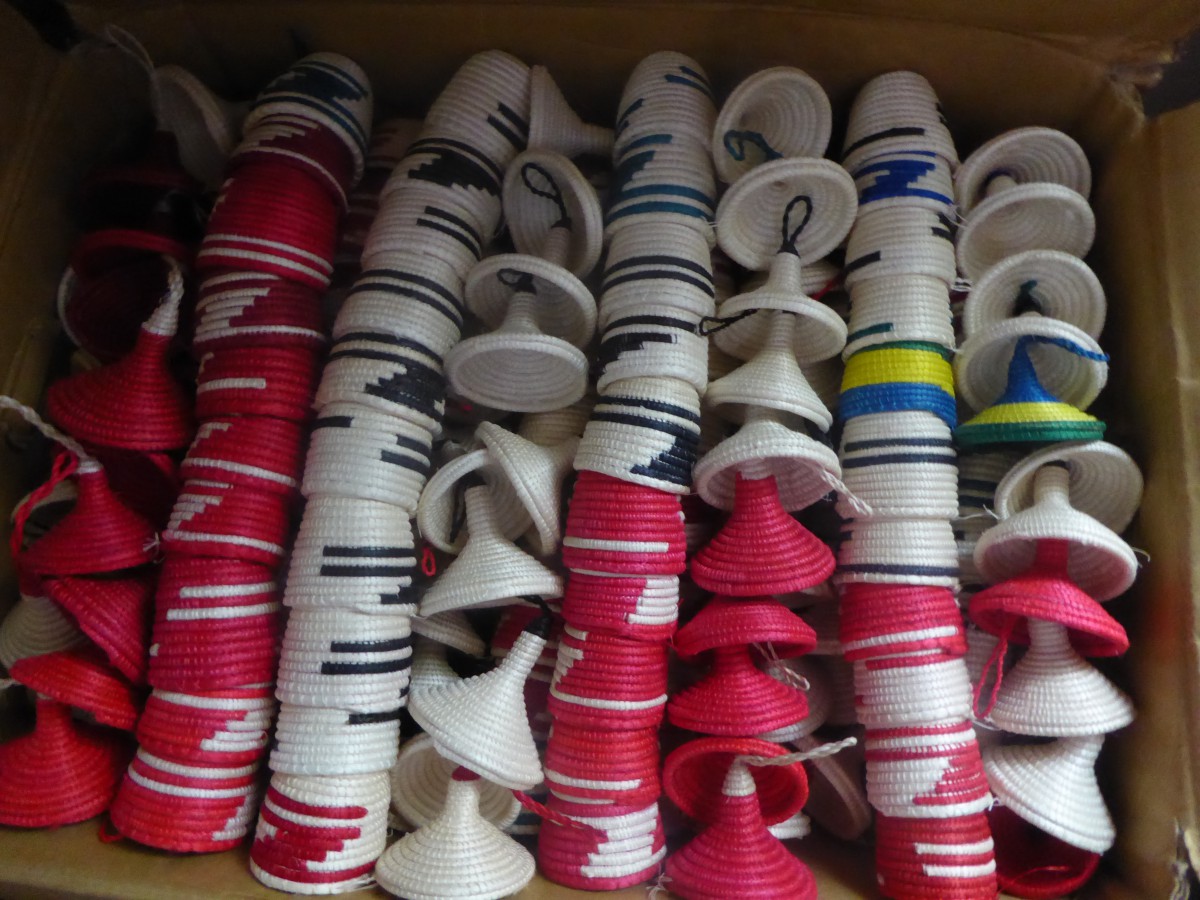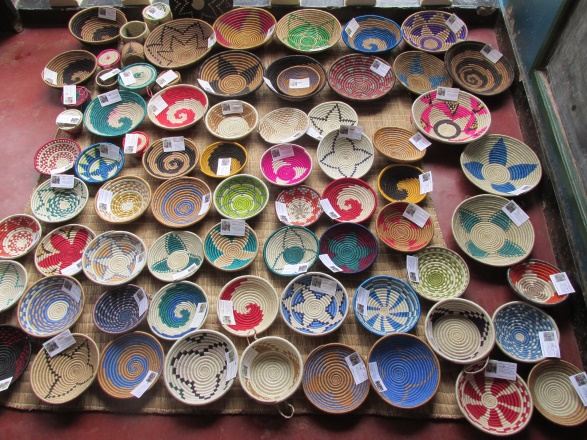 We have started to experiment with other shapes and colours, producing items of great beauty. We would be happy to hear from anyone who is interested in any of our products. All profit benefits the students in the project as well as enabling some of our parents to live with more dignity.