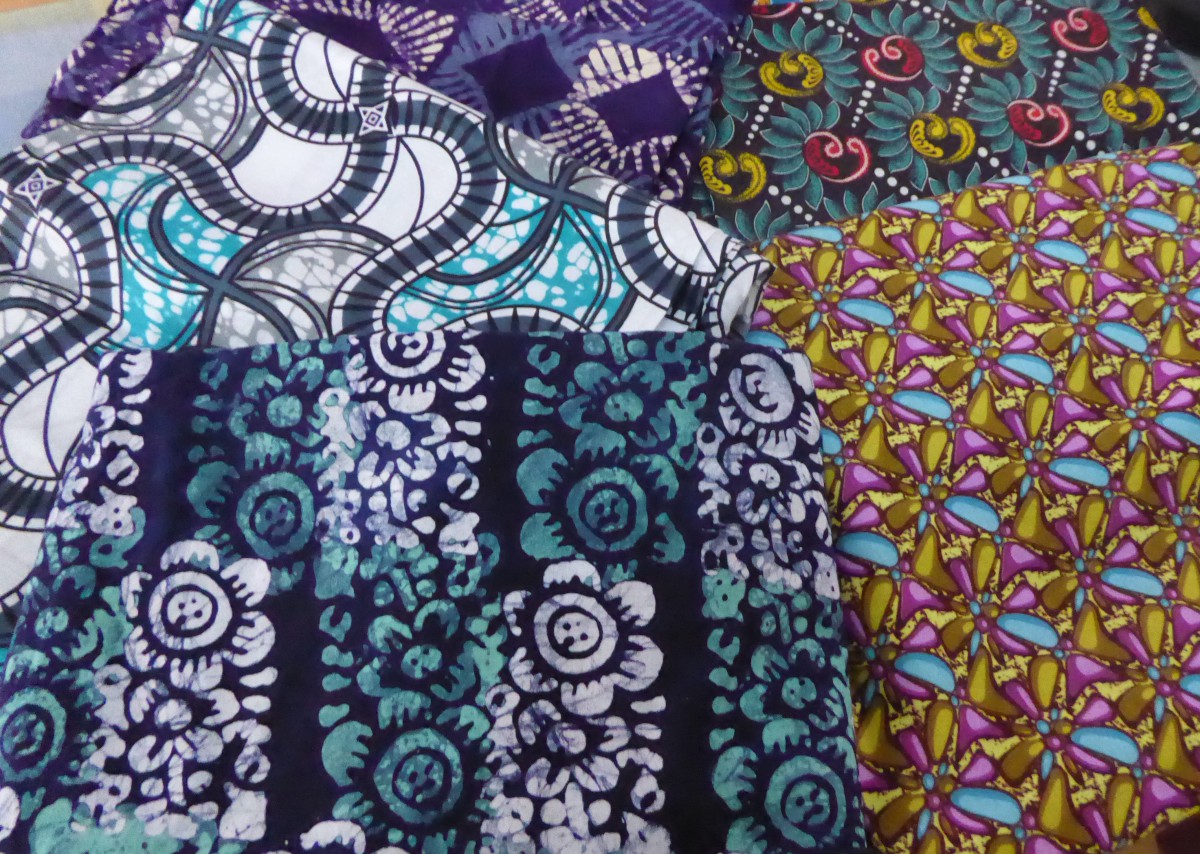 There is a gorgeous array of fabrics in the markets in Rwanda and the clothes and headwear of the women are beautiful. Tailors are in great demand and are very inventive, there is always work for a good tailor.
Early in the project in 2008 we made a start by giving 90 people the opportunity to learn tailoring and sewing skills. Many of those students are now working in small groups or work from home; others work at the project.
Some of the people attend the project where they make goods to sell at the Gisozi Memorial Centre or from the project to visitors. Other things are sold in the UK by returning volunteers and friends at coffee mornings, school sales etc. All profits from sales contribute to the food programme for the students.
In 2018 the ladies joined the Kigali Farmer's Market where they are very gradually becoming known and supported.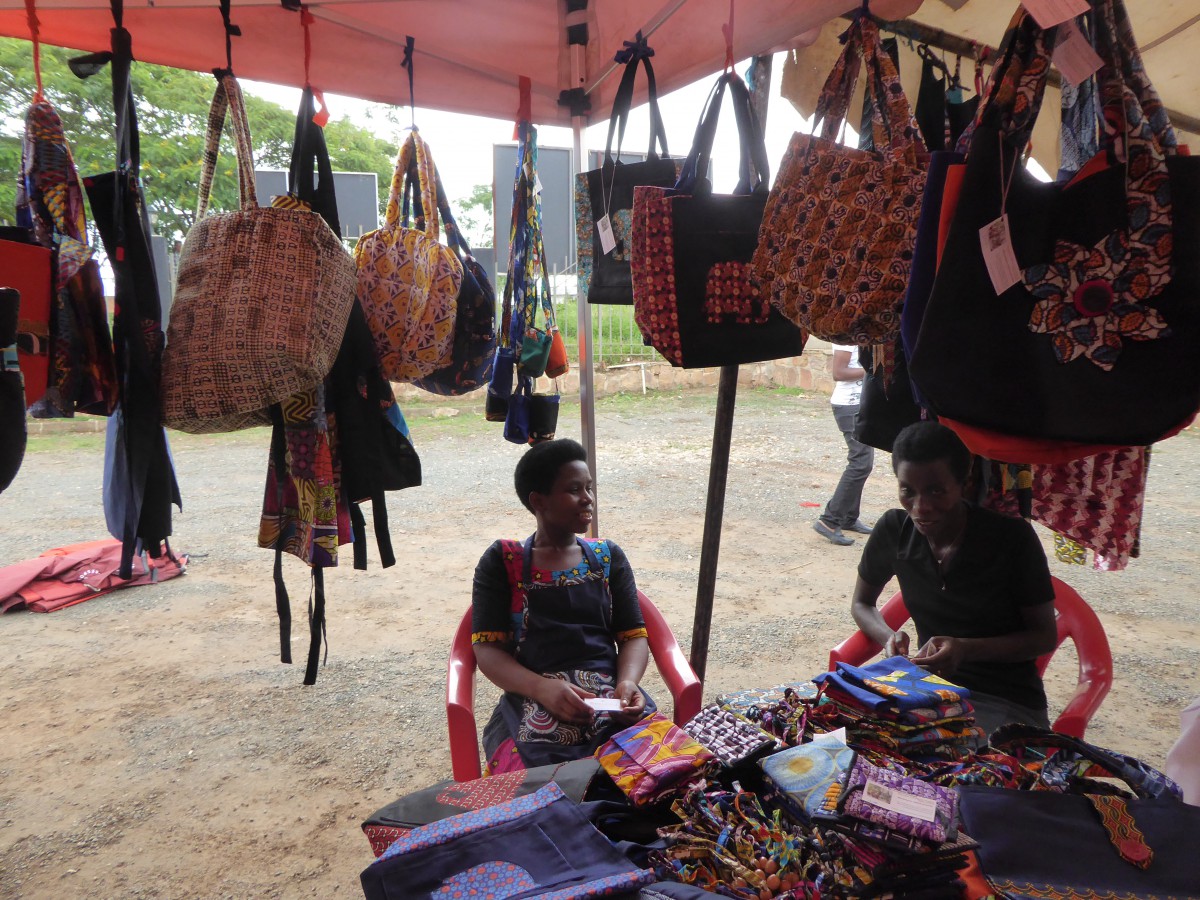 It has been a great adventure developing ideas and trying to find something which is different from the many other products in gift shops hotels and markets around Kigali. We are always open to new ideas.
One of our students has developed his own very successful small business making animals of different kinds. Some of his work is brought to the UK and the profits we make from sales contributes to the food programme.
More recently 4 women attended training and were proudly able to model new clothes of their own making, fulfilling the aims of the charity to give people the means to change their lives themselves by using new skills for themselves and their family's benefit.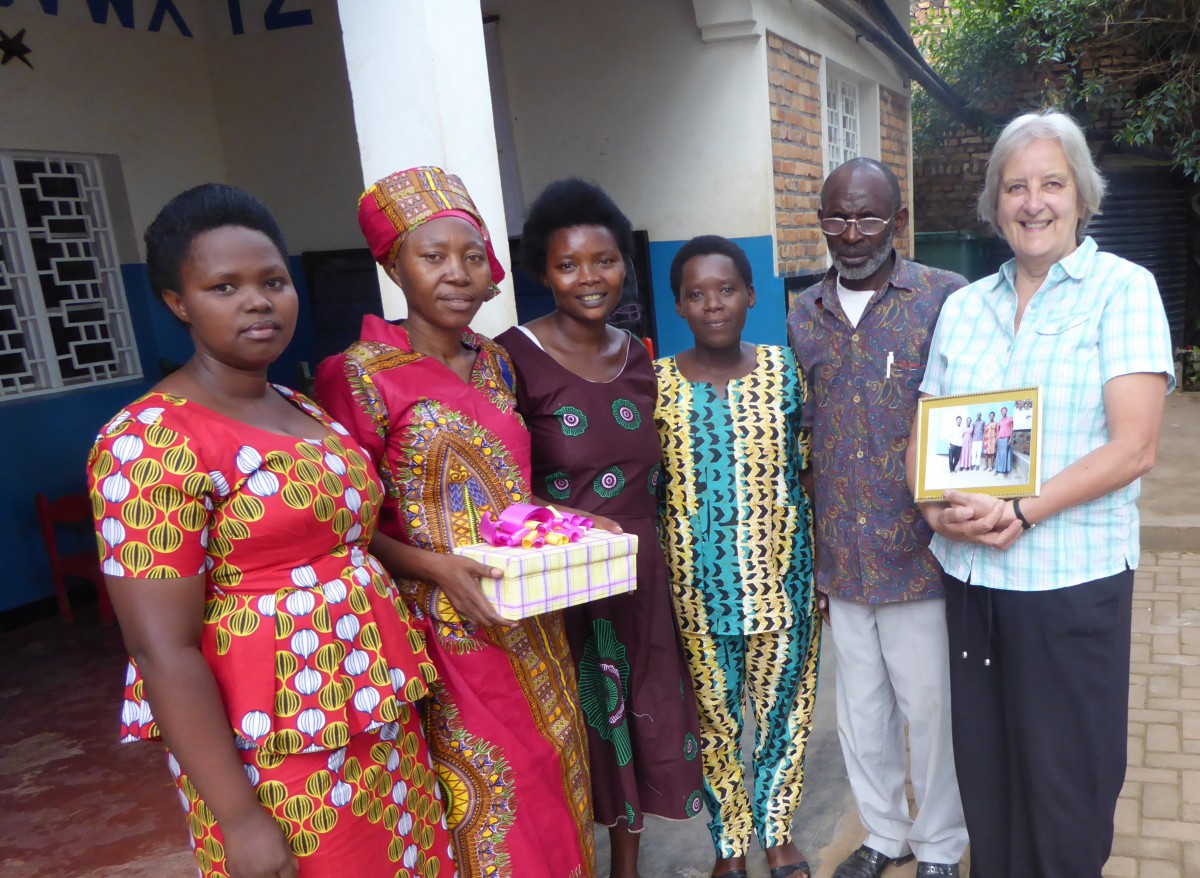 Welcome to visit us at our workshop in Kigali to see us working and enjoy our crafts.
We are happy to take on commissions using your ideas and fabric for bedding, curtains and household items. Please Contact Us.