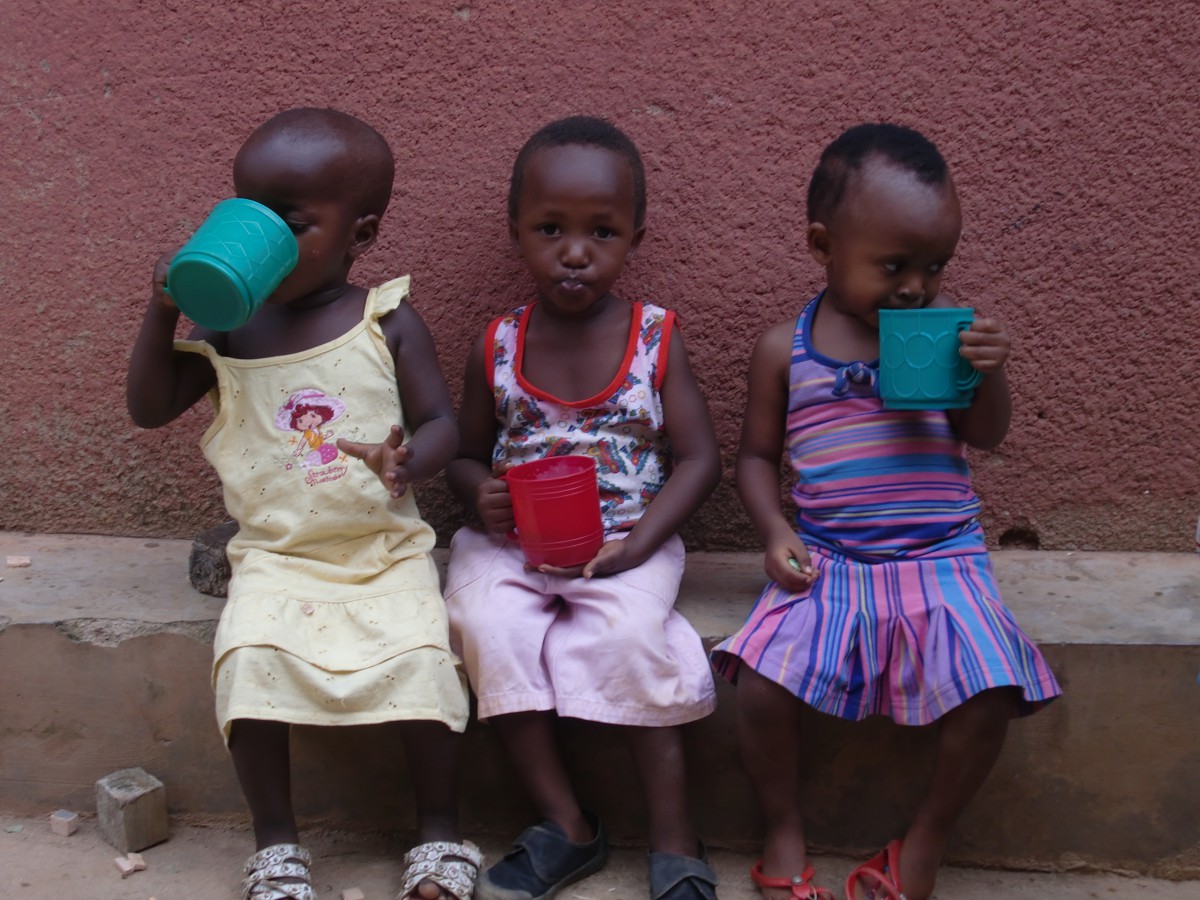 We choose to work with the most poor and vulnerable children and families in the area. We work with teachers and local leaders to identify those in most need.
Our food programme is an important aspect of our work. Since we started we have noticed a reduced level of absence through sickness and higher levels of concentration in the classroom. Our children are growing into strong healthy young people.
Nursery children receive a cup of porridge and a bread roll each day. Good hygiene is taught by washing hands before eating.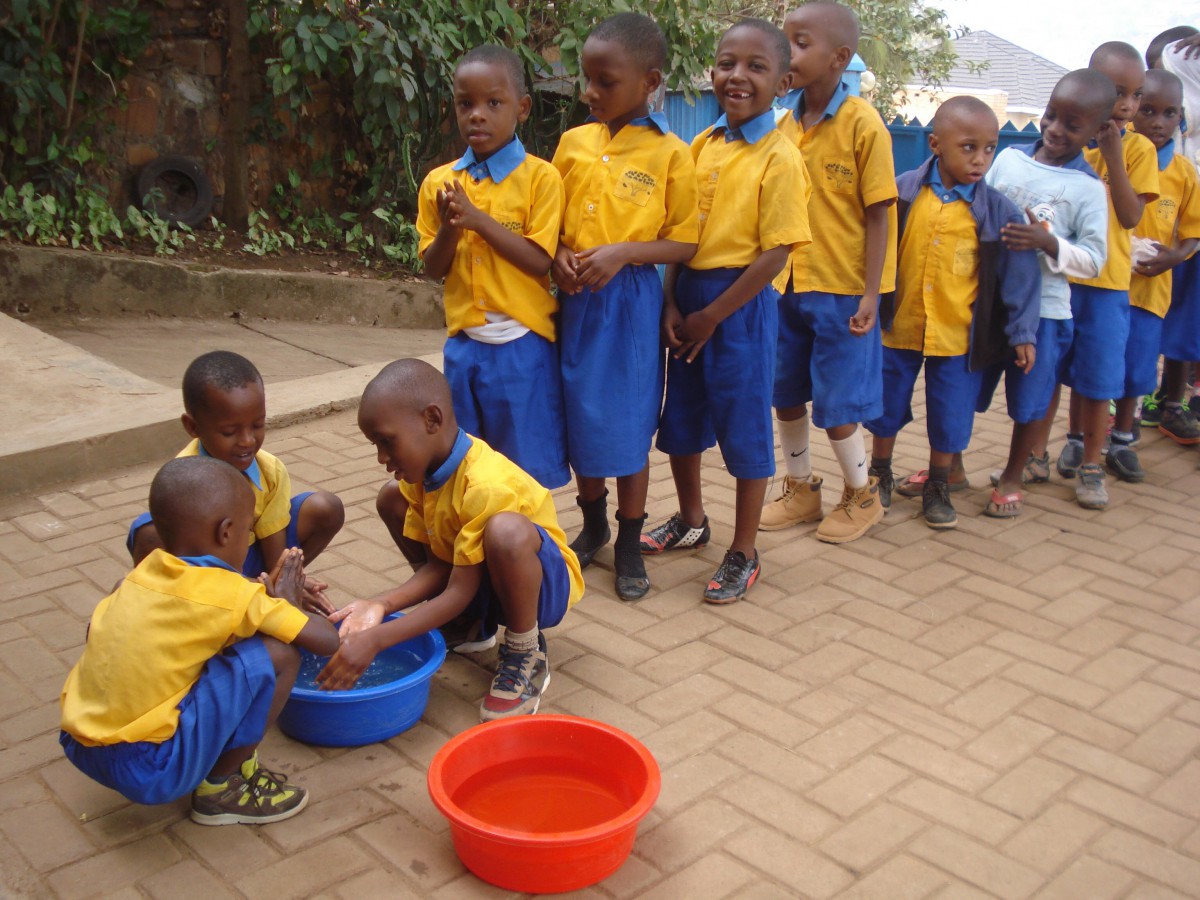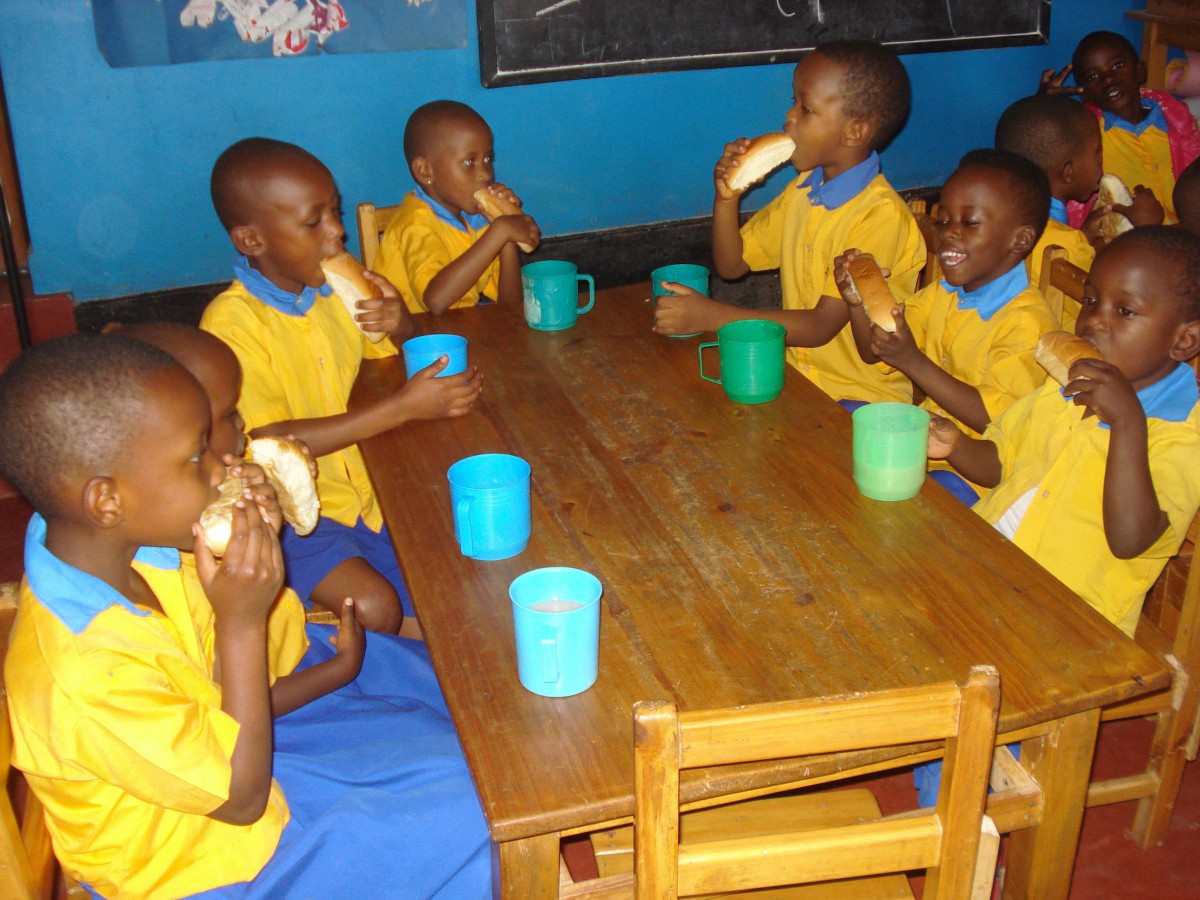 The porridge is made of maize flour sorghum flour and sugar and the children love it at break time in the morning.
Sponsored Primary children eat with us at lunchtime. They are in state school for half a day so they come to us to eat and then spend the other half of the day, morning or afternoon with us.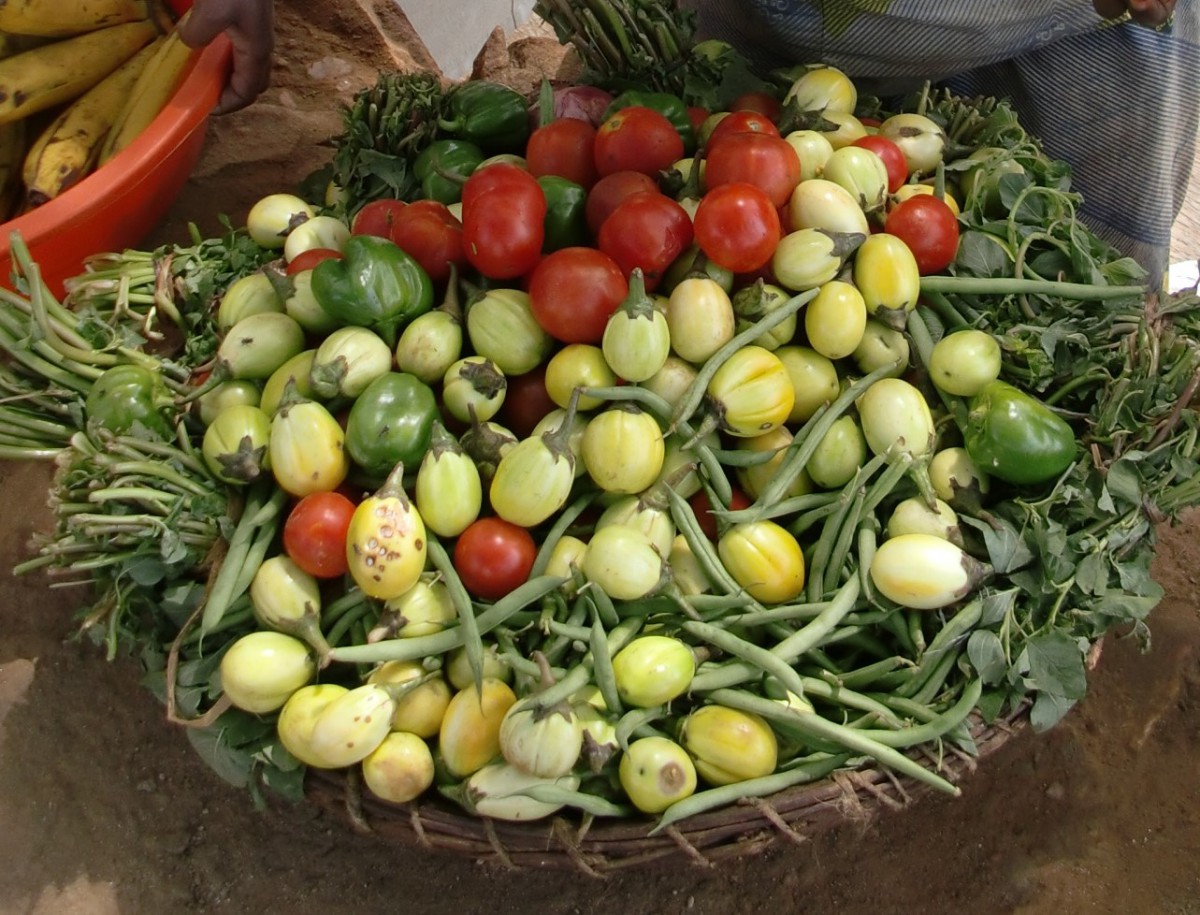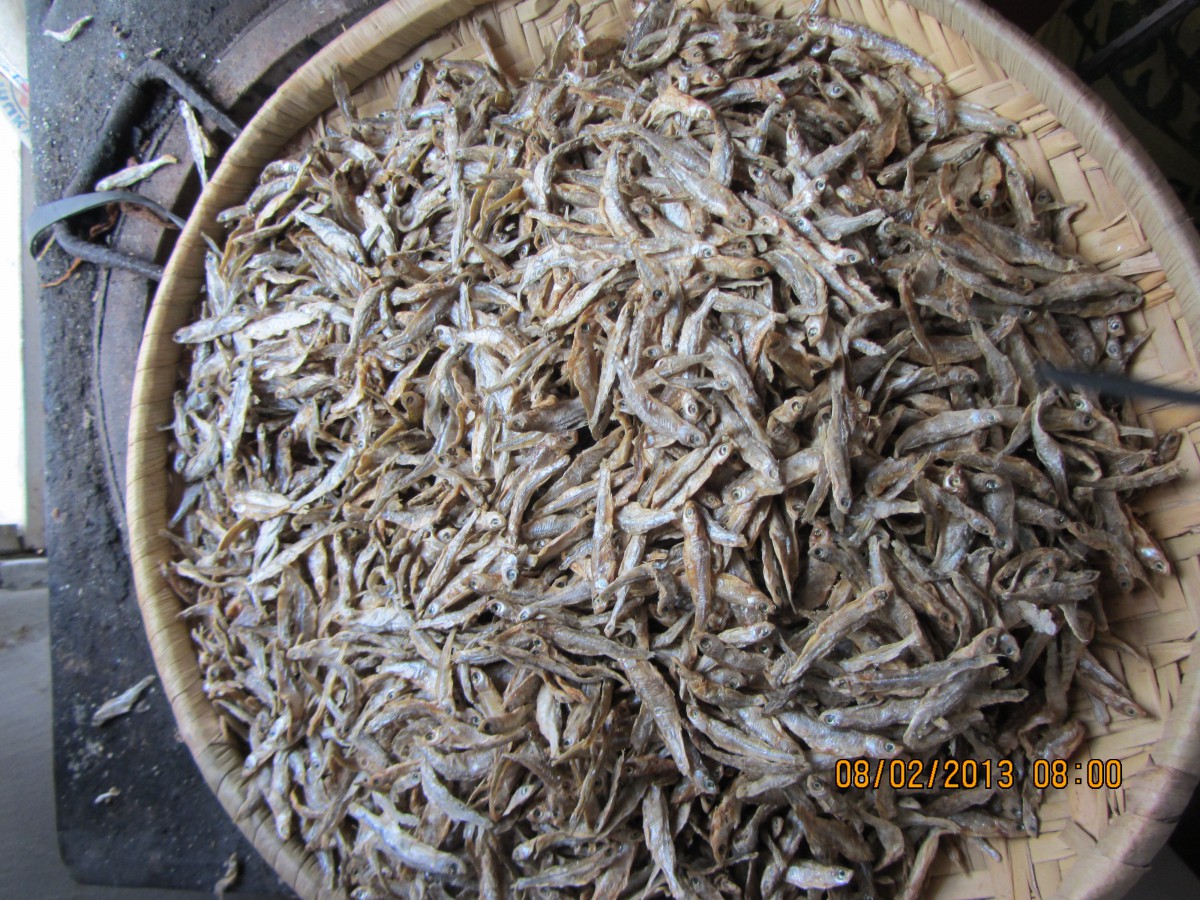 The meal provided is nutritious, consisting of rice and a stew of beans, small dried fish, soya flour for extra protein and fresh vegetables. The vegetables include an iron – rich green vegetable which is important as many of our children are iron – deficient.
Those students who attend weekend classes and holiday play school also eat with us.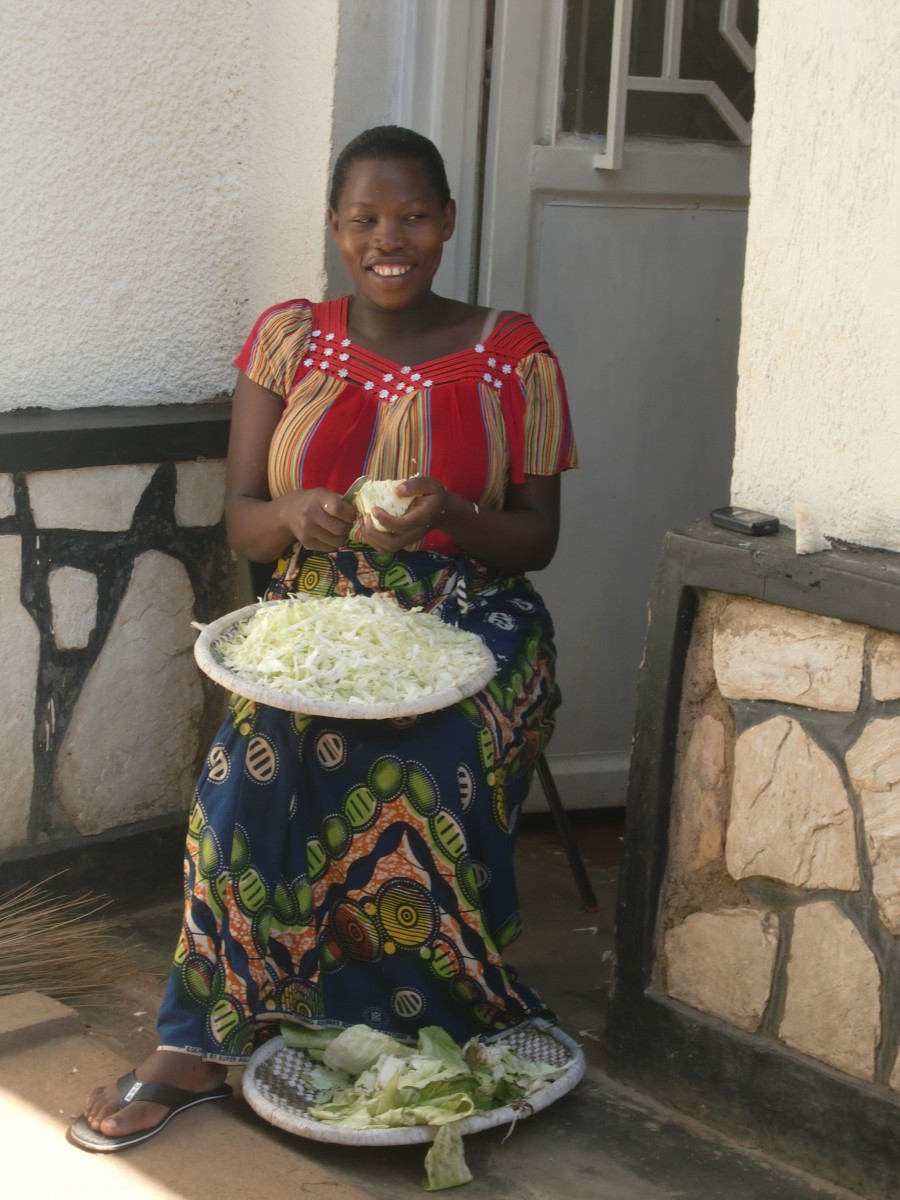 The food is prepared by our wonderful cook Francoise. She is very proud of her work.
In 2017 we provided:
39,236 cups of porridge
24,229 Children's lunches
2,834 Staff lunches
Total cost: £8,200
With grateful thanks to individuals and organisations who donate towards the cost, especially the Fishes group in Holland and Rotary clubs in the UK.