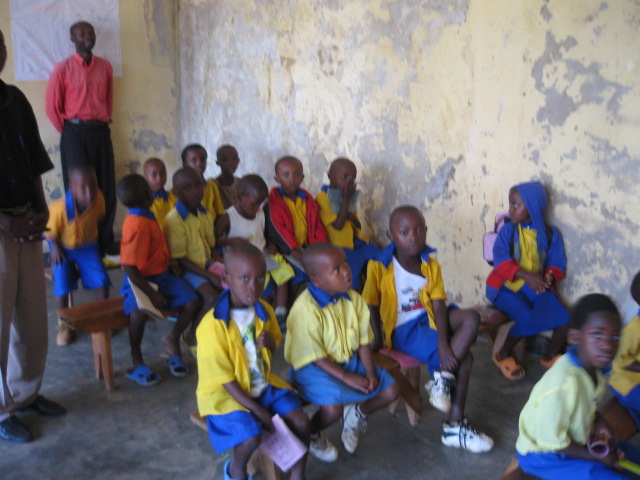 We began in 2006 with 28 children in a small room with no facilities, materials or space to play.
We moved to our new premises in April 2007. In 2008 the charity was established in the UK and the project has grown since then. This year, 2018 we celebrated our 10th anniversary.
The children stay with us in the Nursery for two years, after which they transfer to local primary schools. We now have two classes each of 40 pupils. Ideally the children would start in the nursery at the age of 4. However, there are large numbers of children in the local area who have not had the chance to go to school, so there is a mixture of ages in each class and the ages range from 3 to 9.
Here are the nursery classes of 2018: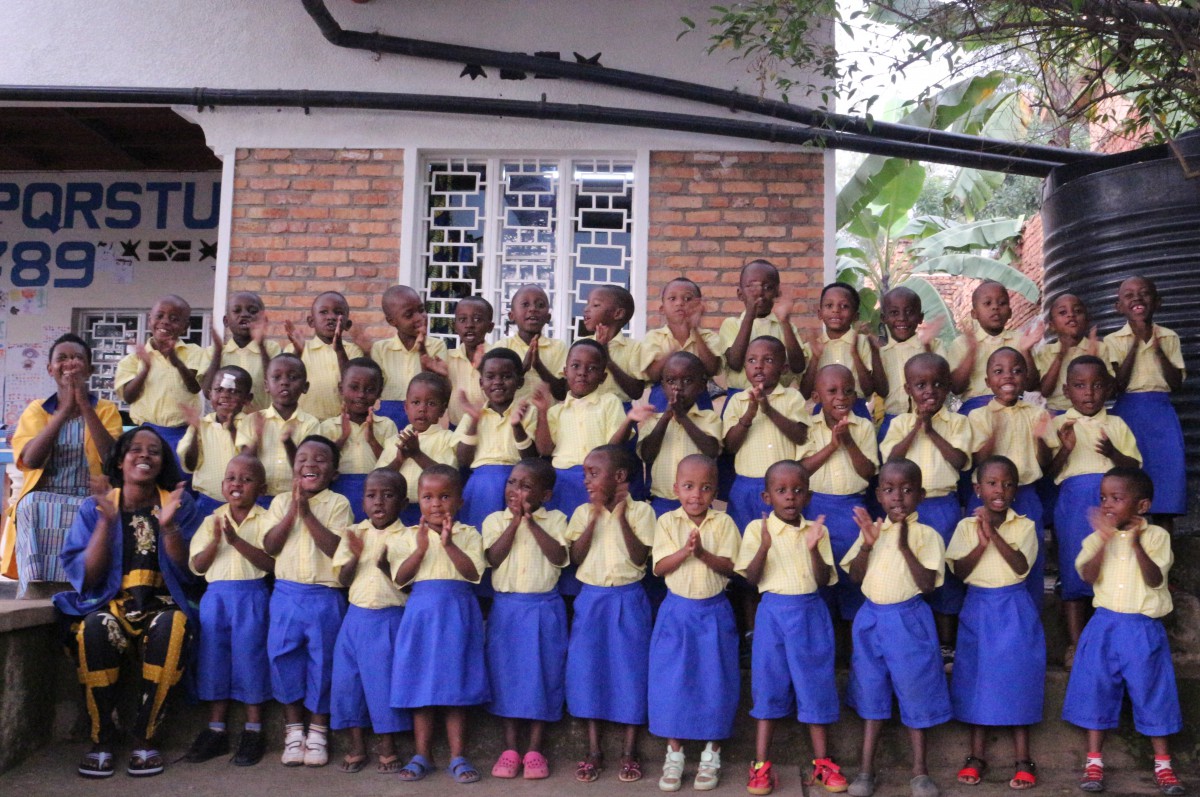 Unlike other nursery schools nearby, there is no charge; parents of the poorest families are encouraged by local leaders to register their children at Meg Foundation.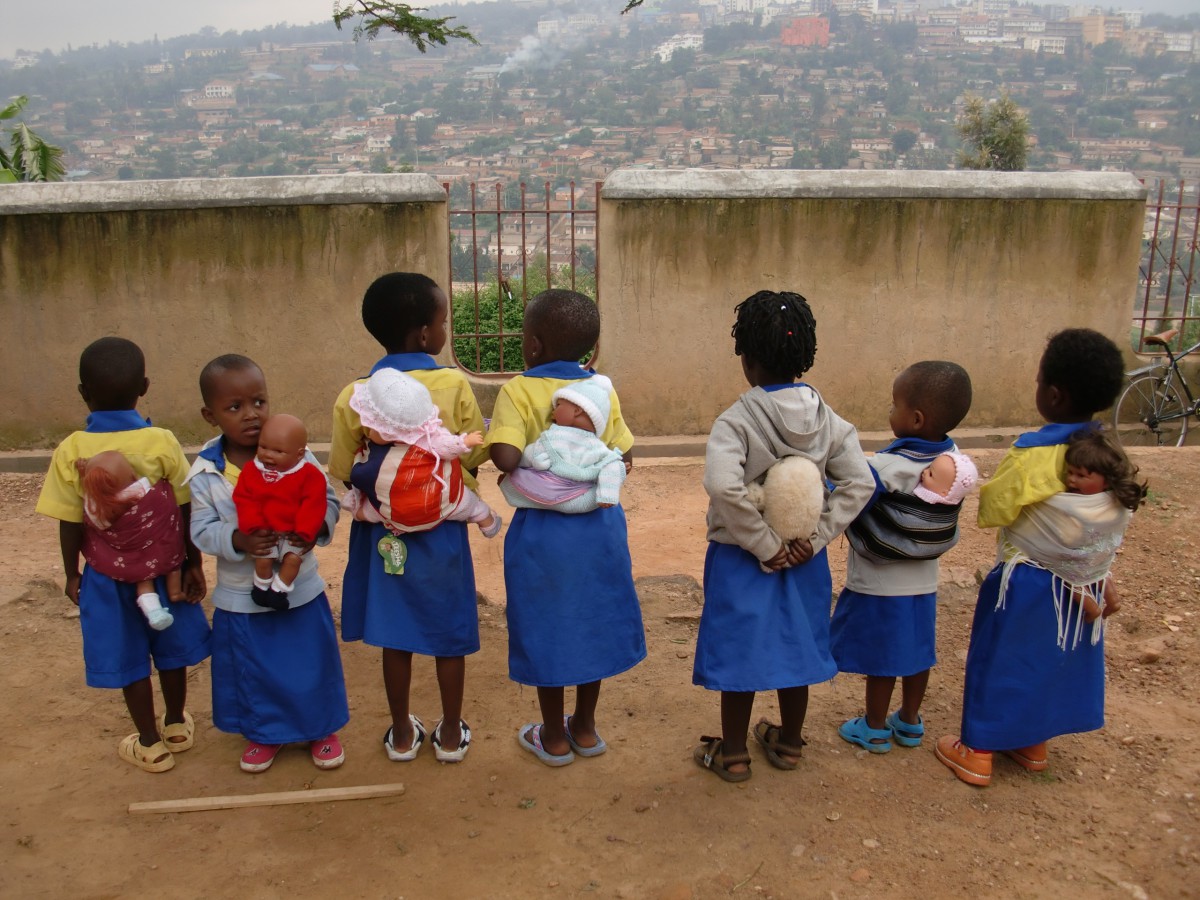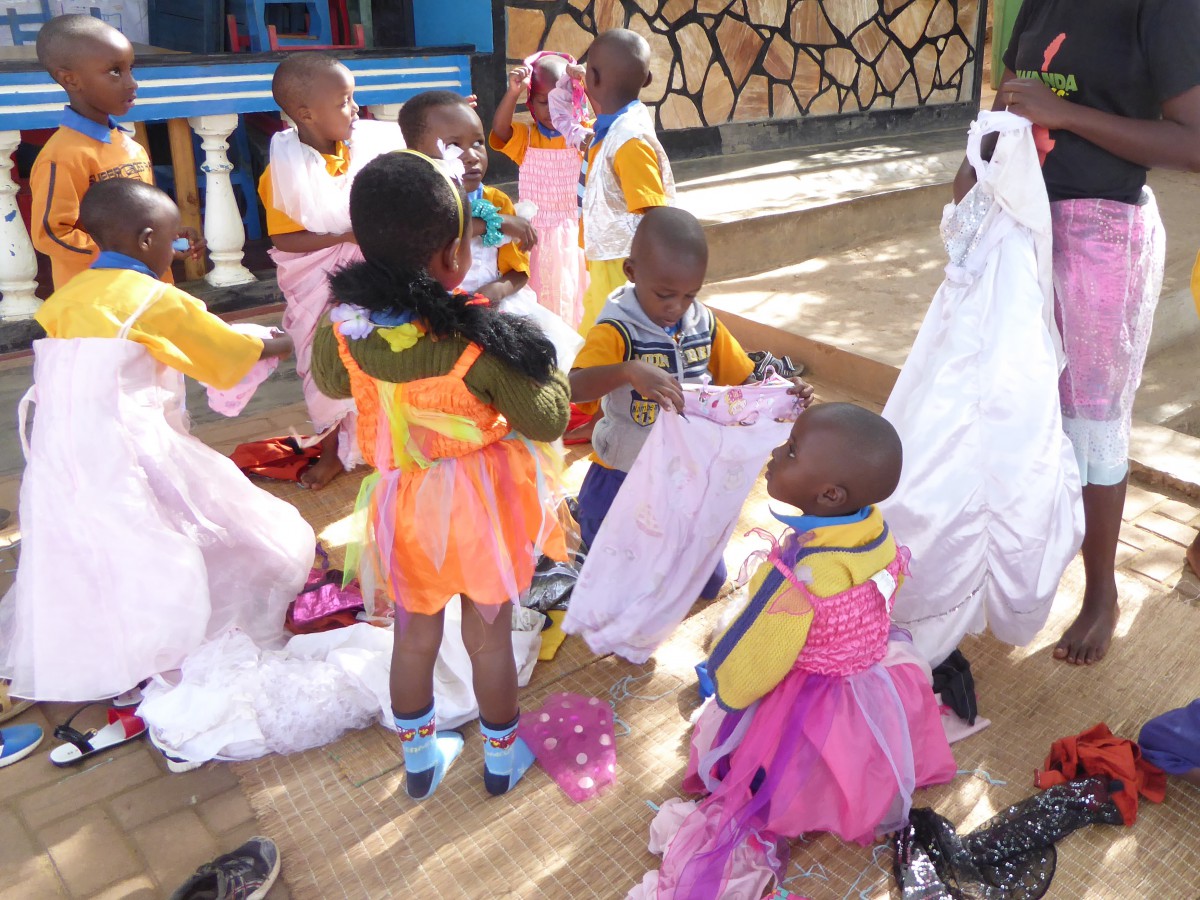 Traditionally in Rwanda the majority of children in schools sit at desks and recite lessons. Our teachers have attended our training sessions on the development of a child-friendly school and volunteers work alongside the teachers and assistants to develop active learning situations. We have developed a truly child-centred environment where both teachers and children are inspired to think for themselves and be creative.
It is a lovely secure place for the children to be – bright and attractive and a complete contrast to the local living conditions. Small wonder we see such wonderful smiles each day. It is a treat to see the children running up the hill to school each morning.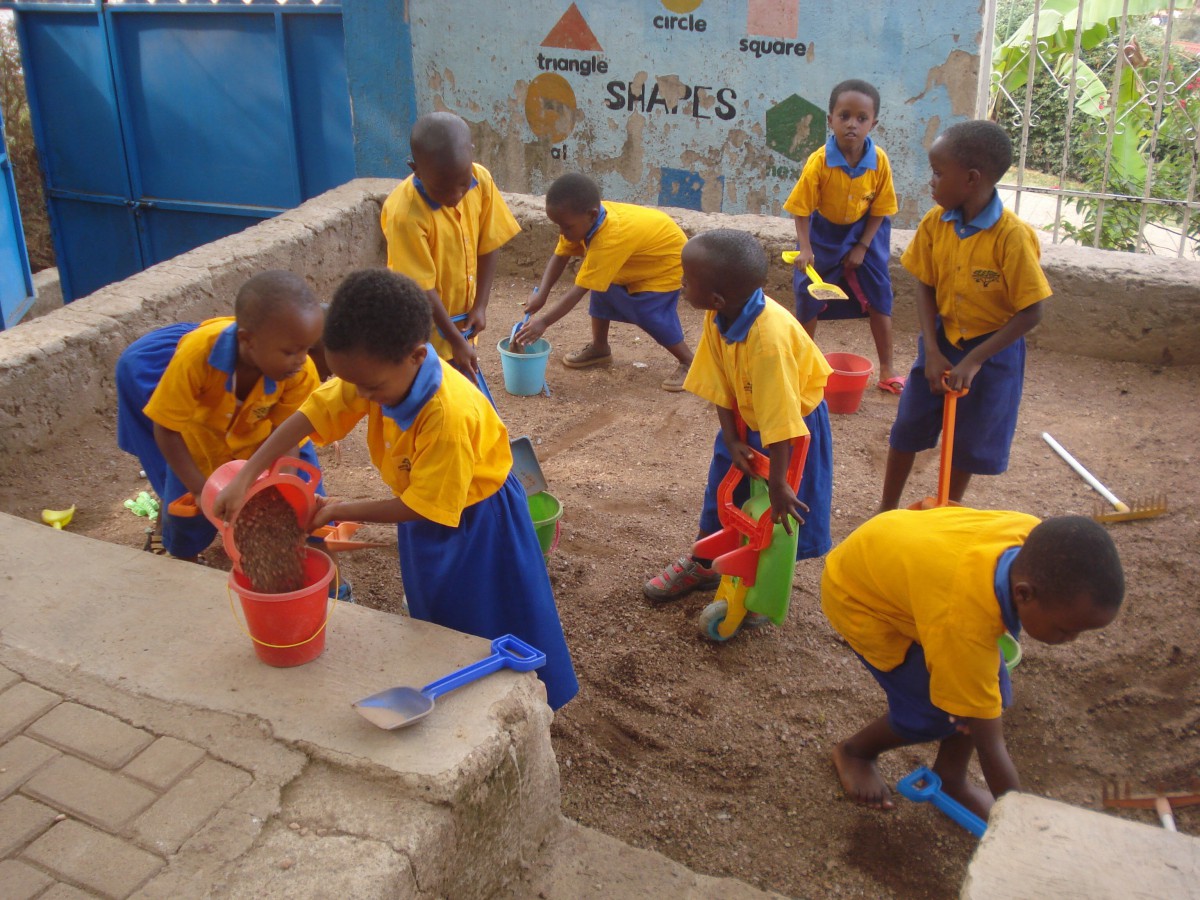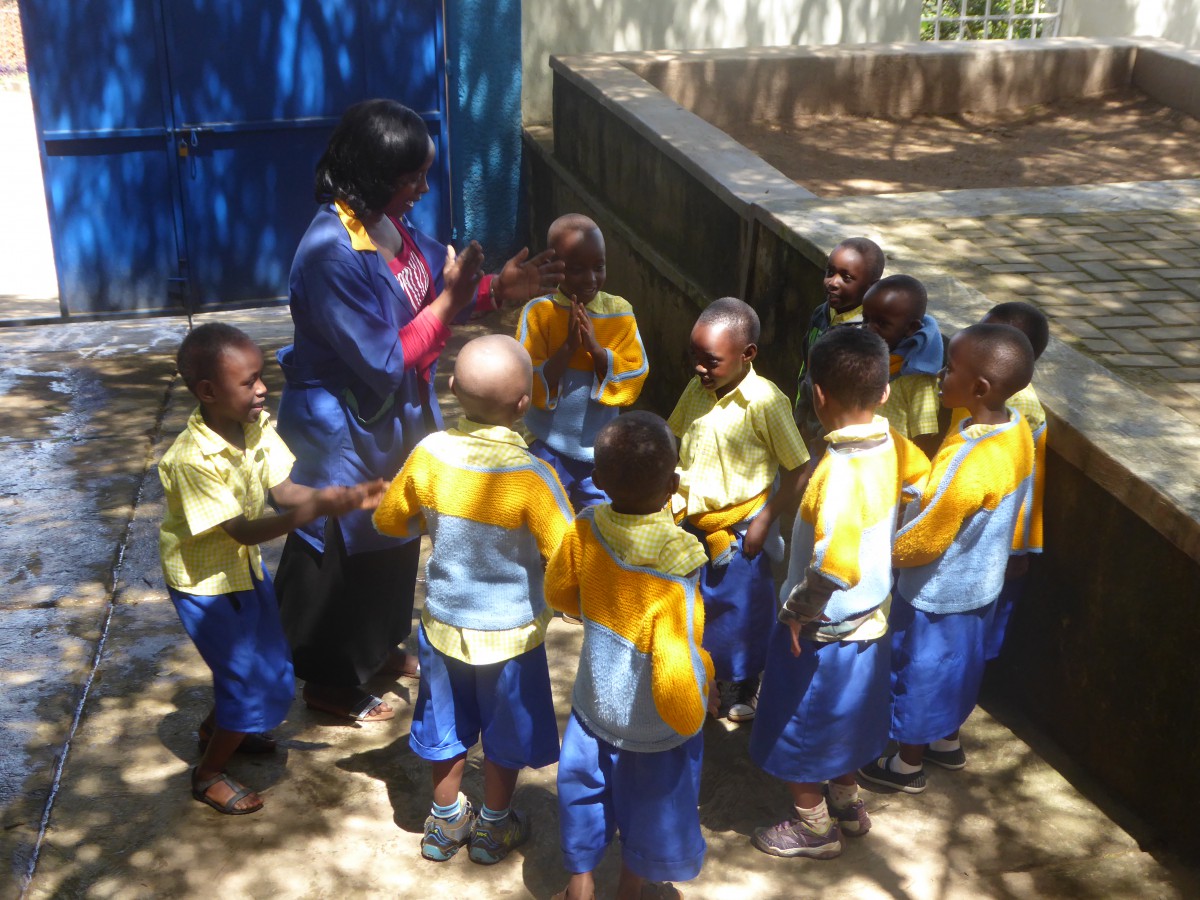 Places are in great demand and our registration for 2019 is already full.
All we do is paid for by sponsorship and individual donations from our friends across the world. The very large majority of our children would not be in school if we were not there.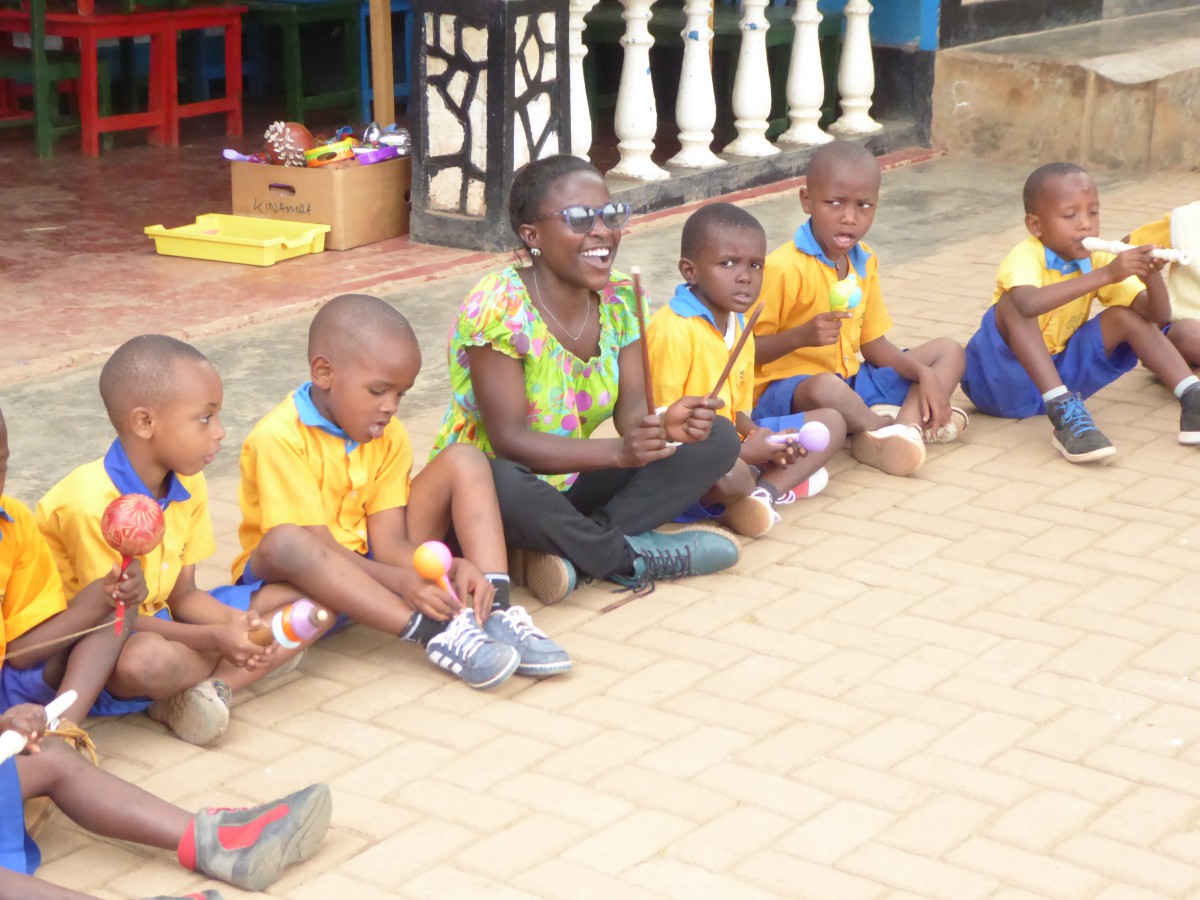 On behalf of the people of Kinamba I say thank you very much; we cannot continue to do this without you.