Our fundraisers
We depend entirely upon donations to fund our project. Money is raised in a variety of ways and we are hugely grateful for the assistance received. We do not have office premises, all work is done from home and we do not charge any administration costs.
Our funds are raised in a variety of ways:
Our source of sustainable funds is through sponsorship of the children. The money raised in this way pays for continuing costs, e.g. staff salaries, essential materials and supplies, utilities and so on – it now includes payments of costs relating to the primary children (see the Primary section of our projects).
We can allocate the names of particular children, chosen by the teachers and targeting the most impoverished as a priority – or sometimes people prefer to donate regularly but anonymously to help whoever they can. We need to increase the level of sponsorship to ensure the longer-term sustainability of the project.
Individual donations can be made either by cheque or through PayPal – information below.
Citizens of the USA can make direct donations to our non-profit fund in the USA and receive receipts for tax purposes as follows Official title USA Meg Foundation EIN 27-3246310 USU Charter Federal Credit Union, 695 East 1000 North, Logan Utah 84321 account number 10853589. Checks may be sent to USU Charter Federal Credit Union, PO Box 446, Logan, Utah 84323. Wire transfers can be sent using the account number and the following routing number: 32477613 – contact email

[email protected]

for tax receipts and information
A growing number of individuals and groups are working both in the UK and in Europe on our behalf to raise money to feed and educate our children. We are very grateful to the many schools in the South Cumbria area which regularly hold events to raise money, and make collections of items and equipment to send out to Rwanda. Several of our friends in the UK help us with events for example coffee mornings, supermarket bag-packing, cookery demonstrations, craft sales dinner parties etc.
Some of our friends give illustrated talks in different areas in the UK. If you would like us to talk to a group please contact us.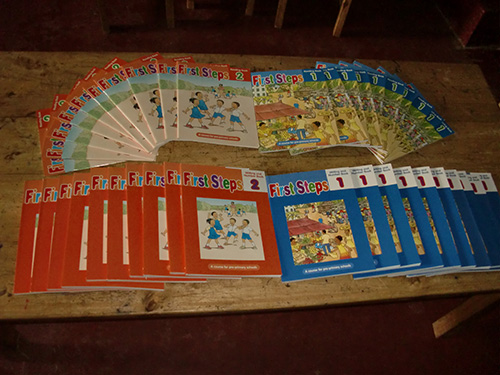 Nursery books donated by Matlock Rotary Club, large toys donated from Britain and one of our new teaching spaces.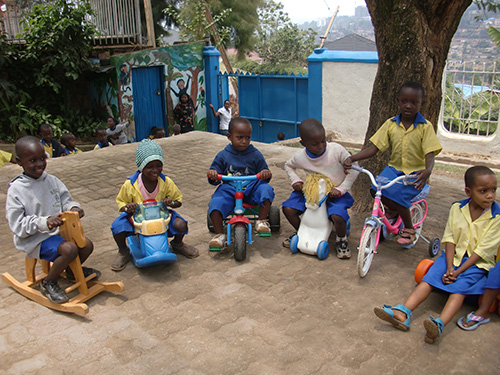 If you are interested in holding an event on our behalf or you think we can help in some way, please contact us at [email protected].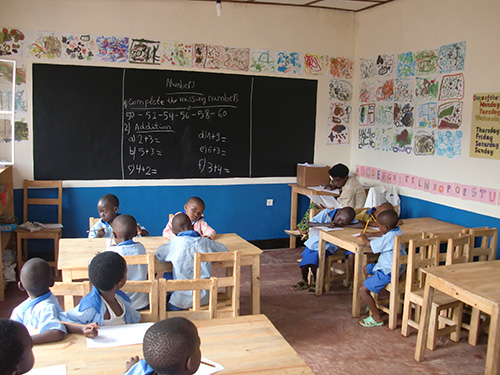 Making donations
Donations can be made via PayPal using a debit/credit cards or Direct Debit. Payments made by UK taxpayers attract an additional 28% through the giftaid scheme. Please be sure to tick the relevant box.
We are registered with the Charities Trust, the Dove Trust and with the Charities Aid Foundation for workplace and other donations.
We have bank accounts in Kigali for Pounds Sterling (£), Euros (€) and US Dollars ($). Please contact us at [email protected] for transfer details or for an address in the UK to send cheques in any currency.
Thank you once again. Meg Fletcher