Coast to Coast
"We are so very grateful to Ben and Helen Honisett for their amazing support for our project. To Helen who is responsible for building our lovely new website and for Ben, who is proposing a mammoth task to raise much-needed funds for us. The money raised will go towards the builing of new toilets and a kitchen. The kitchen will provide facilities to extend our feeding programme for the most malnourished and vulnerable children at the school. The toilets are very necessary as the current arrangements are inadequate and not hygienic.  I hope you will support this fabulous opportunity for us.  Please register for regular news through the website. Thank you very much indeed."  Meg Fletcher. Director of the project
Staring early June Ben Honisett and Daniel Parker are walking the GR10 from the Atlantic coast to the Mediterranean coast following the majestic mountains of the Pyrenees in south west France in aid of the Kinamba Project.
This journey, as the crow flies, is some 440 km. However with the incredible terrain and steep paths the actual journey will be more like 750 – 900 km depending on which routes they are able to take.
Anybody wanting to join up and walk parts of the trail with Ben and Dan in aid of the Kinamba Project are more than welcome, all they asks is that you can make your own way on and off of the the route, you are an experienced walker, have all your own kit and can ask your friends & family for sponsorship via this page.
Some of the GR10 route is very well walked and most of the route actively seeks out small towns or villages where accommodation and often a warm meal awaits. However the plan is to avoid these overnight stops and to actually spend the entire journey camping wild or even just bivouacking down for the night where possible! This adds an interesting problem to the journey as they will have to travel light and yet carry most of their required equipment with them, including a small lightweight tent, spare clothing and indeed emergency and medical supplies.
Ben and Dan have some basic equipment but they have also approached some very well known companies asking for equipment sponsorship to add the necessary items and upgrade the in-appropriate items.
Ben and Dan will be keeping a daily diary and his intention is to upload the progress onto the site as they go. Hopefully they will be able to to this regularly, but in the mountains it is difficult to say if and when there will be reception. So please continue to check here for progress reports as of early June.
Ben and Dan's plan is to raise somewhere between £5000.00 and £10,000.00 – of course anything raised would be great but this target would be of great benefit to the project. Their work and efforts really make a difference and you just have to look at this site to see how much good they are doing. Please feel free to sponsor Ben and Dan on this trek using the link below. Any amount no matter how small can make a considerable difference.
Please ensure that your comment references Ben and Dan's walk so we can track how they are doing against their target! Please see below for a list of companies and sponsors that have been kind enough to donate equipment to help Ben and Dan on his walk.
"Thank you for your time and I hope you are able to help this worthy cause." Ben Honisett – Daniel Parker
Sponsors
Power Traveller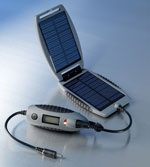 The kind people from Power Traveller have generously sponsored me with a powermonkey-explorer for the journey. This fantastic lightweight device will power my phone and camera so I can keep in contact with the outside world and let everyone know how the trek is going, without having to worry about batteries or my equipment running out of power!  Very clever!
For more details of the powermonkey-explorer or power travellers other green energy ideas please visit their web site at the link! www.powertraveller.com
TrekMates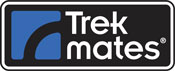 On arriving home from a trip to the Alps I was happy to see a parcel awaiting for me. The outdoor accessories specialist company 'Trekmates' had very kindly sent a goody bag of useful accessories.
Just some of the items they have kindly donated are dry bags for keeping my clothes & equipment dry, a dry map case (very useful in the Basque country), a very warm neck warmer called a choob, a very light weight titanium knife and fork set, a silk inner sleeper bag and super light travel towel. They seem to have almost something for everyone on their web site www.trekmates.co.uk please visit it to see other great outdoor products.
Tilley Hats

I was very happy to receive an email from Debra at the iconic 'Tilley' Hats with an offer of one of their hats. For people that don't know, the 'Tilley' hat is probably the most recognisable piece of outdoor headwear. It's travelled the world over and has given protection to it's users from the Outback to the Amazon. I am hoping that their innovative 'Tilley' insect shield hat will not only protect me from the suns UV rays but also keep those pesky mosquitoes at bay!
Check out the iconic 'Tilley' hat and their other products at www.tilleyuk.com
Vango

It was very nice to hear from Iain Crawford at Vango regarding sponsorship for the trek.
For those of you that don't know Vango is one of the leading names in outdoor equipment. Their tents are for everyone including the casual user to the more extreme adventurer.
They were kind enough to offer their expedition product list which includes a significant discount. I have chosen to use the Vango Ultralight 200, which is a super light weight single skin tent that is still strong enough to withstand the punishment of such a trek.
For more information regarding Vango tents and other Vango related products please visit them at: www.vango.co.uk
WIN Wireless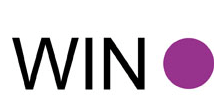 We would like to thank Newbury Based technology company 'WIN Wireless' who have kindly donated £100 pounds for this trek towards the Kinamba project. WIN Wireless is a specialist provider of professional wireless networking solutions.
They can deliver everything from a small office WiFi workgroup solution that provide connectivity to central data and Internet services, to a wireless metropolitan network and a county-wide Broadband wireless network.
For more information regarding WIN Wireless please visit them at